How To Invest in a Foreign Property with a Self Directed IRA - Part 3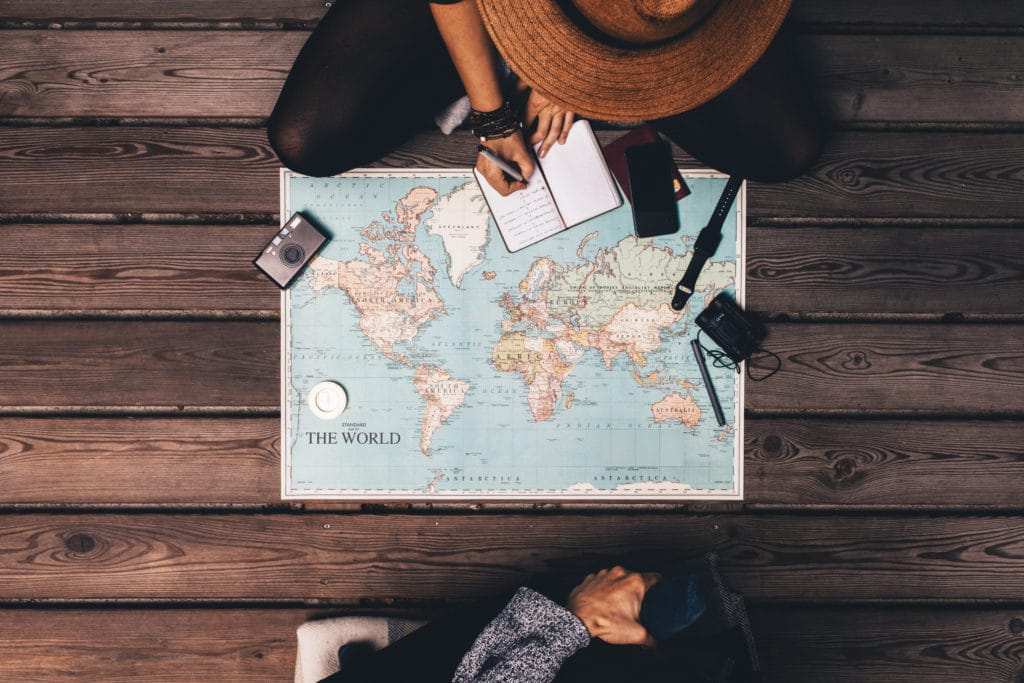 Which countries are amenable to retirement investing?
Many have their Self Directed IRA explore international property because they want a new home after they retire. If that's the case for you, then it pays to research beforehand the countries that may be your best destination. When you look into these countries, you actually have to pay attention to two very different aspects.
Investing potential – How easy will it be for your Self Directed IRA to invest in a foreign property there? As we discussed in Part 2, different countries have different rules regarding real estate purchases. Some are fairly open to foreigners while others are very limited. Additionally, the local real estate market needs to be considered. Has it experienced high growth recently which may indicate a bubble? Or has it shown consistency over the past few years? Are there even properties available that fit your Self Directed IRA budget?
Retirement potential – Ideally you should know what you're getting into when settling down for retirement. Visiting the country beforehand is an obvious first step. The feel of the neighborhoods and the people are essential for your quality of life. However, there are a number of other factors to consider as well. What is the cost-of-living there? Will your savings suffice for a comfortable retirement? What is the country's relationship with English speakers? Are there senior oriented social services?
Affordable Locations to Retire
Here is a sampling of foreign locales to help you get started with your research. Each one here was chosen because of a positive element it possesses either for retirement investing or retirement living. We chose to focus on cities in this list, as those are the most common destinations for U.S. retirees. In the rare instance that a retiree is looking to move to a more rural area, then you can certainly find areas with a very cheap cost-of-living. However, in those areas the investment potential will usually be low and not necessarily the best choice for a Self Directed IRA. (The cost-of-living estimates are taken from the annual Numbeo Cost-of-Living Index.)
Corfu, Greece


Population

– 100,000


Highlights

– One of the greener Greek islands, Corfu offers the antiquity that Greece is known for, as well as a quaint European feel. The climate is Mediterranean with mild winters and hot summers. For nature lovers, there are both beaches and mountains. The cuisine is a healthy vegetable-based diet with almost all of the food being locally produced.
Cost-of-living (without rent) - $824/month
Housing prices – Rent can range from $300 - $800/month

Boquete, Panama


Population

– 20,000


Highlights

– Boquete is great for nature for those who appreciate nature with a wildlife-rich cloudforest and numerous national parks. Panama also encourages retirees by offering the Pensionado program. For those with a verified income or pension of at least $1,000 a month, they will be able to access substantial discounts on most of their expenses. These include 25% off air travel and restaurants, 30% off of local travel, and 50% off of most entertainment venues.
Cost-of-living (without rent) - $709/month
Housing prices - $400 - $1,200/month

Merida, Mexico


Population

– 1,000,000


Highlights

– Merida is a full blown metropolis. It has universities, corporations, and numerous museums. Even with the amenities though, it retains a picturesque feel with tree-lined street and tile-laid roads. The percentage of expats here is small, so you will be expected to learn Spanish. Location-wise it is a half hour from the Yucatán Gulf Coast.
Cost-of-living (without rent) - $400/month
Housing prices - $200 - $900/month

Da Lat, Vietnam


Population

– 425,000


Highlights

– Da Lat has a cool climate which gets rid of the need for air conditioning (and its expense.) It is considered the "garden" of Vietnam and boasts a host of wild offerings including roses, hydrangeas, and marigolds. It is also one of the best culinary destinations in Vietnam while at the same time being incredibly cheap. It is easy to find meals at a $1/plate.
Cost-of-living (without rent) - $400/month
Housing prices - $200 - $500/month

Bugibba, Malta


Population

- 22,000


Highlights

– Malta was formerly part of the British Empire which means that English is one of its major languages. Bugibba itself sits on the northern coast with the scenic beach functioning as one of its main attractions. It gets busy during the summer months with an influx of tourists and those who own vacation homes there. The atmosphere is very much one of a resort town with an active nightlife and lots of great restaurants.
Cost-of-living (without rent) - $600/month
Housing prices - $800 - $1,400/month
Where Real Estate Has Been Growing
From a strict investor's vantage point, it pays to look at the countries in which home prices have been experiencing the greatest growth. This is measured in the Knight Frank Global House Price Index. What follows are the top ten growth countries from the past year. Keep in mind, that these are not necessarily "cheap" markets. Many of them may even have properties that are beyond the range of the typical Self Directed IRA. Others may have rules that can make it difficult for foreign investors to purchase property. However, it still pays to review lists like these. They can give investors a sense of trends in global real estate, and help with the knowledge needed to accurately peg new emerging markets.
Turkey - 32.0%
New Zealand - 22.1%
Luxembourg - 16.6%
Slovakia - 15.5%
United States - 13.2%
Sweden - 13.0%
Austria - 12.3%
Netherlands - 11.3%
Russia - 11.1%
Norway - 10.9%
Takeaways – Investing in International Real Estate With a Self Directed IRA
In this 3-part series, we have explored some of the factors to consider when investing in a foreign property with a Self Directed IRA. Here are the takeaways to remember:
A Self Directed IRA may want to invest in foreign properties to increase diversification, establish legal protection, and solidify a retirement location.
The type of Self Directed IRA most suited for international real estate is the IRA LLC.
It's important to have a defined strategy when looking at foreign properties. This includes knowing what kind of property you want to invest in so that you can properly focus your search.
Be aware of any legal ramifications, tax liability, and other fess that may accompany your Self Directed IRA investment.
Whenever possible, work with trusted local professionals.
When scouting properties, keep in mind both their investment potential and their suitability to function as a retirement home.